Bella Thorne Comes Out As Pansexual: 'You Like What You Like'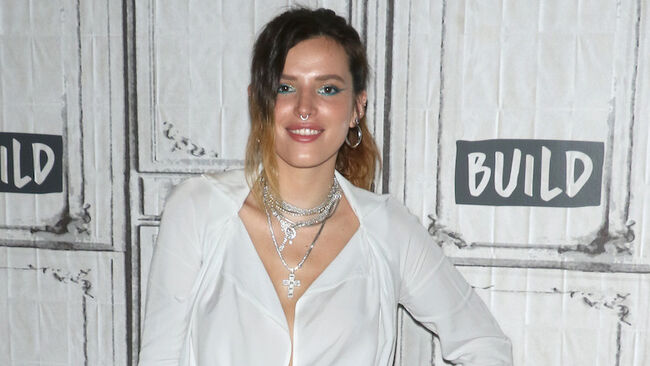 Bella Thorne is setting the record straight on her sexuality.
While she's always been upfront about how she identifies herself sexually but decided to clear the air on Monday (July 22) when she came out as pansexual. The actress made the announcement while promoting her new book, Life of a Wannabe Mogul: Mental Disarray, during an interview with Good Morning America.
"I'm actually a pansexual, and I didn't know that," Thorne told the outlet. "You like beings. You like what you like. Doesn't have to be a girl, or a guy, a he, a she, a they, or this or that. It's literally... you like personality. You just like a being."
Someone who is pansexual is attracted to others of any gender, and are defined as being "not limited in sexual choice with regard to biological sex, gender, or gender identity." Other well-known celebrities who also identify as pansexual include Miley Cyrus, who came out in 2016, and Janelle Monáe, who came out in Rolling Stone last year.
This isn't the first time Thorne has openly proclaimed her sexuality. Back in 2016, the Famous in Love star came out as bisexual on Twitter after a photo appeared online of the then-18-year-old kissing another girl. When asked by a fan whether she was bisexual, the 21-year-old simply replied, "Yes."
In the past, Thorne was also in a one-year relationship with YouTube star Tana Mongeau before the couple called it quits this February. "Tana and I aren't together anymore, pls stop asking. We love U guys," she said at the time. "I love her forever don't get that twisted. she changed my life forever. don't rly wanna talk on it."
Photo: Getty Images